Treating Tennis Elbow with BFR
Tennis and golfer's elbow can be difficult to adequately treat due to poor exercise tolerance. This intolerance to exercise may reduce the number of viable activities to perform and also limit compliance from the patient with regards to willingness to participate. We have found BFR to be a helpful adjunct to a well rounded physical therapy routine.
---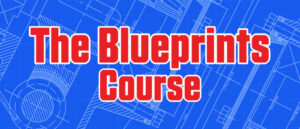 The Blueprints Course In-Person! 1.5 CEUs – APTA, NASM, BOC.
Charlotte: April 22-23
Seattle: May 6-7
Rhode Island: August 12-13
---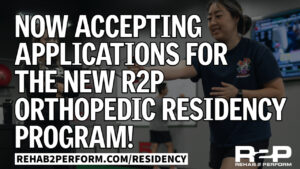 R2P has been granted candidacy by the ABPTRFE for its' Orthopedic Residency Program.
Registration is NOW OPEN, with the program starting this September. LEARN MORE HERE
---
The R2P Academy
Setting the New Standard in Performance Rehab for Professionals. Providing Educational Seminars, Mentorship & Online Courses the R2P Academy has offerings from Student Physical Therapist and Strength & Conditioning Coaches to established Physical Therapists and Business Owners. Check out all of the offerings Here.