Proximal Hamstring Tendinopathy
Proximal hamstring injuries can be nagging to deal with as a patient. They can be even more problematic to try to accurately diagnose. Watch to help refine your clinical decision making process…
---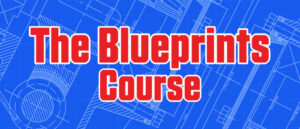 The Blueprints In-Person Course!  Approved for CEUs in 40+ States for Physical Therapists, BOC, and NASM!
Next up: Charlotte – April 22-23, 2023 with our friends from Kinetix in Mt. Holy, NC!
Get the details and register HERE
---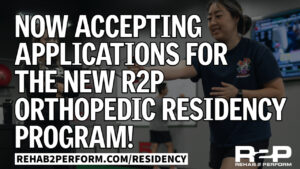 R2P has been granted candidacy by the ABPTRFE for its' Orthopedic Residency Program.
Registration is NOW OPEN, with the program starting this September. LEARN MORE HERE
---
The R2P Academy
Setting the New Standard in Performance Rehab for Professionals. Providing Educational Seminars, Mentorship & Online Courses the R2P Academy has offerings from Student Physical Therapist and Strength & Conditioning Coaches to established Physical Therapists and Business Owners. Check out all of the offerings Here.