Patella Dislocation – Return to Sport
The patellofemoral joint is a unique structure in the body that plays a large role in force production and transmission. The adverse consequences of returning to sport and experiencing these demands prematurely can be significant. Ensure you are checking the right boxes and utilizing criteria to strengthen your decision making.
---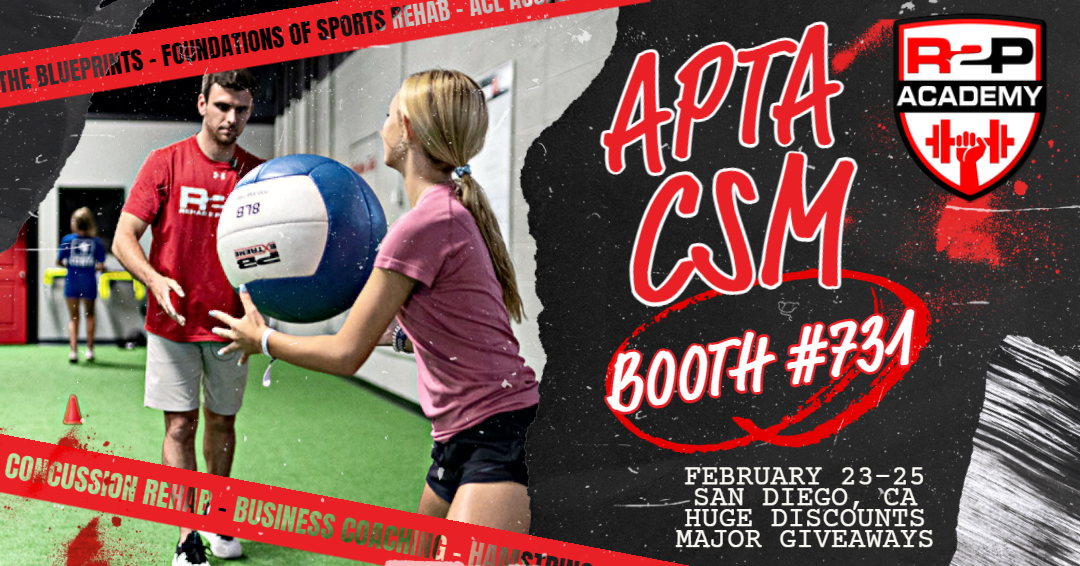 Meet the team at CSM this week – Booth #731!
Enter to Win an Academy Masters Pack! (Foundations, Blueprints & ACL Course = 2.7 CEUs!)
Major Discounts on All Courses
Learn about our New Hamstring Injury Online Course
Spin the Wheel to win Shirts, Mentorship Calls & other Prizes
---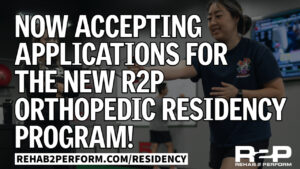 R2P has been granted candidacy by the ABPTRFE for its' Orthopedic Residency Program.
Registration is NOW OPEN, with the program starting this September. LEARN MORE HERE
---
The R2P Academy
Setting the New Standard in Performance Rehab for Professionals. Providing Educational Seminars, Mentorship & Online Courses the R2P Academy has offerings from Student Physical Therapist and Strength & Conditioning Coaches to established Physical Therapists and Business Owners. Check out all of the offerings Here.