'Is My Hip Pain The Muscle or the Joint?'
The million dollar question in rehab: 'what is causing my pain?'. This video discusses key considerations when diagnosing and communicating the findings of your diagnostics to your patient.  A macro view at some key concepts in differential diagnosis.
---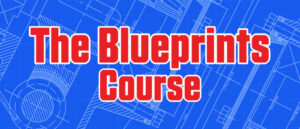 The Blueprints Course In-Person! 1.5 CEUs – APTA, NASM, BOC.
Maryland: February 11-12
Charlotte: April 22-23
Seattle: May 6-7
Rhode Island: August 12-13
---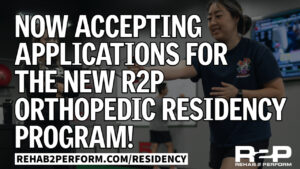 R2P has been granted candidacy by the ABPTRFE for its' Orthopedic Residency Program.
Registration is NOW OPEN, with the program starting this September. LEARN MORE HERE
---
The R2P Academy
Setting the New Standard in Performance Rehab for Professionals. Providing Educational Seminars, Mentorship & Online Courses the R2P Academy has offerings from Student Physical Therapist and Strength & Conditioning Coaches to established Physical Therapists and Business Owners. Check out all of the offerings Here.