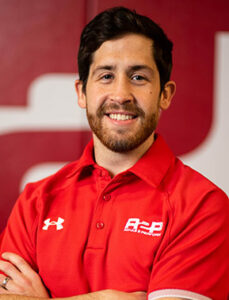 Behind the Scenes with our Team! Where are they now, and what are they working on!
Greg Ellis, DPT, CSCS
Your Current Role:
Site Director – Mt Airy Clinic & Contributing Member to R2P Academy
Current Focus & Projects:
Clinical mentorship for SPTs.
Working on a R2P Academy online course on the management of hamstring strain injuries with Dr. Iannarino
Developing a Low Back Health course with Josh
Upcoming Projects:
Developing a Youth Athlete Training Program for different times of year (pre-season, off-season, in-season
Currently Reading and Listening to:
For Fun: Pardon My Take, House of the Dragon Podcast
Personal/Financial Education: Motley Fool Money, Investing for Beginners Podcast
Reading: A Course Called America by Tom Coyne, Winning on Purpose by Fred Reichheld, Moneyland by Oliver Bullough
Favorite Type of Client:
High School Athletes & Runners
Current Workout or Fitness Routine:
Marathon Training – Running the Indianapolis Marathon this weekend (11/5/2022), and then Miami in January 2023
Hobbies Outside of Work
Golf, Running, Alabama Football – Roll Tide!