What I Learned From My First Job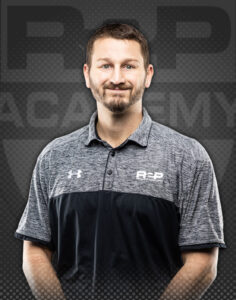 Accepting your first job offer and beginning your career is an exciting milestone coming out of school. It is filled with anticipation and eagerness,  but also carries a degree of uncertainty and anxiety of the unknown. What if I don't like it? What if I don't know as much as I thought I knew? Am I being underpaid? Will there be a good support system? Where and how do I even begin? These questions are common and the answers may look different depending on your setting and field, but the principles behind them remain consistent. Here are a few things I learned after my first job and helping others in the field navigate the process as a Clinical Instructor, Sports Residency Program Director and Regional Director for a multi location private practice. 
It Is Never Too Early To Start The Process
Coming out of school, I did not know what was appropriate or customary with regards to sending applications, reaching out to prospective employers, or expectations with "landing your first job". Do you wait until after clinical rotations? Do I need my license first or proof of passing boards? How long does it take to get hired even if you find the right place and agree to all the terms of employment? While different states may have subtle differences, I think one thing holds true, START THE PROCESS EARLY! Begin researching the type of clinic or facility you could see yourself working in and start reaching out to them whether you are considering PT school, currently in PT school or already a practicing clinician.
We have hired PTs at our clinic who interned with us in high school or undergraduate, performed Clinical Rotations at our facility and also those who were currently practicing and happy with their situation, but wanted to learn more about who we were and what we stood for. The key here is to INITIATE contact, genuinely express your intentions and begin a line of communication. Obviously, if you are a licensed clinician and see a job posting, the remaining steps are pretty straight forward. However, employers love to have a database of prospective people they can reach out should job openings arise in the future. If they are anticipating an opening, ideally they never have to put up a job posting because they already know someone who would be a perfect fit for the job. 
Understand Your Compensation Package
I was absolutely clueless coming out of PT school with regards to compensation packages and what was fair market value for clinicians in my area. You could have told me any salary or wage and I would have been too naïve to know where that lies on the spectrum of earnings within our profession. This information is readily available online via various salary databases to get a general idea of what is common in your area and intended field of practice. Although, I will caution you that there can be a large variance even in the same regional area as to what "average pay" for a position is. Various things can influence how much you are paid. Salary versus hourly positions, full/part time/PRN commitments, bonus structures or commission/volume based positions, W2 versus 1099 employee. Not only are your wages important, but it is critical to see if any other benefits are provided.
Do you have access to health insurance or retirement accounts?

If so, does the employer provide any money towards it or are you on your own to pay for and fund them?

Is Long or Short Term disability offered? PTO/vacation/sick leave? How flexible is their scheduling?

What are your productivity expectations?
Get a picture of the whole compensation/employment package and make sure you are not getting fixated solely on your salary or hourly rate. After you understand the variances on compensation packages, determine what is important to you and find jobs that check off the most of those boxes. 
Your First Job Is Exactly That, Your "First" Job
It is unlikely you will stay at your first job for the entirety of your career. Even if we find the "perfect" job from the start, sometimes life just pulls us in a different direction for reasons outside of our control. I am a huge advocate of making the most of every situation, but also being realistic and performing some self appraisal and reflection along the way. Utilize your first job as an auditing process of what you like and what you wish you could change as you get your feet wet as a clinician. Create a checklist of what your dream job would look like.  As with all things in life, there will be a compromise between what is "perfect" and what is realistic. Also, things do not always play out in real life as they do in theory. As you get real life reps as a clinician, determine what is meaningful to you.
What do you value, what do you need and what things can you live with even if they aren't perfect?

Do you enjoy working in a faster or slower pace clinic?

Being part of a large team of clinicians that you can interact with daily or being a solo clinician practicing independently all the time?

Does "climbing the corporate ladder" seem like the perfect fit for your 30 year career path or does even forecasting the next year of your career seem boring to you?

Are you looking to make the most money possible and will do anything to make that happen? 

Or do you need to make just enough to live comfortably and enjoy things outside of your clinical life?
These are all questions that need to be answered, but can only be answered by you. Luckily, these are questions that we have a general idea of the answer to going into our career and we refine those answers as we progress through our first job and determine what we really value and prioritize at different points in our career and life.
Physical therapy is a fulfilling career and can provide an eclectic source of employment opportunities throughout all stages in your career. Approach your first job with the mindset listed above and enjoy where your journey takes you!
-Dr. Zach Baker, PT, DPT, SCS . Do you want to chat further? Engage and discuss with Zach on Instagram HERE!

A Guide 2 ACL Rehab
Learn More AND earn .6 CEUs with Dr. Bakers ACL Accelerator Course. Understand how to optimize care, better organize your thoughts and logically design an ACL rehab program throughout the continuum of a patients care.  Get Started Here!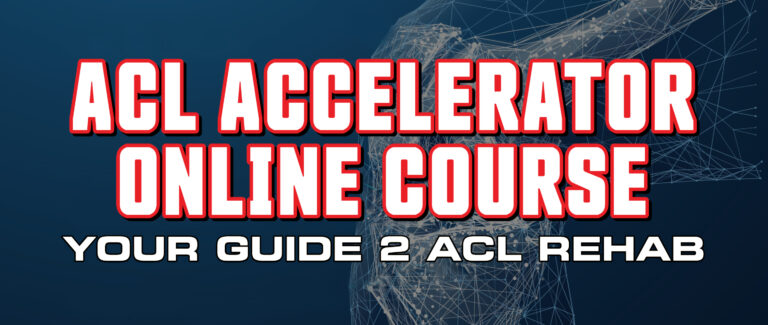 ---
The R2P Academy
Setting the New Standard in Performance Rehab for Professionals. Providing Educational Seminars, Mentorship & Online Courses the R2P Academy has offerings from Student Physical Therapist and Strength & Conditioning Coaches to established Physical Therapists and Business Owners. Check out all of the offerings Here.