My desire to go into the physical therapy field started in the same manner as many as others in our profession, I sustained a significant injury as an athlete at a younger age and was drawn into the profession through my experiences as a patient, both positively and negatively.  In the span of three years during high school and college, I sustained two ACL tears and dislocated each shoulder resulting in bilateral labrum and rotator cuff tears.  I had surgery on each ACL tear and attempted to manage the shoulder injuries conservatively.  This provided a unique perspective into the decision making processes and treatment algorithms for both surgical and non-surgical interventions of traumatic injuries in athletes.
After spending the better part of three years in physical therapy clinics and athletic training rooms, I became enamored with the fields of medicine and human performance.  I also became extremely curious as to why someone like myself, continued to get injured and what, if anything, could be done about it.
Was it my anatomy or something unique in my genetic makeup? Were my surgeries a failure? Did we miss something in my rehab processes and I was underprepared returning to the playing field? Did I just have bad luck?
These thoughts and questions raced through my head week after week, magnifying with each injury and with every game I sat on the sideline. Looking back on it, I realized that none of these questions (whether I asked them out loud or held onto them internally) were never addressed, brought up or discussed.  All the while, my identity as an athlete slowly became peeled away, injury after injury, year after year. This all led to my decision to pursue an occupation as a physical therapist as it seemed like the perfect melting pot for learning about the human body, orthopedic injuries and optimizing human performance.
It became my personal mission to figure out how to prevent all injuries from ever occurring and if you somehow slipped through the cracks and got injured, I would rehabilitate you back to an invincible form of your previous self. My own personal vendetta against sports injuries was born. 
I made my decision to pursue an Exercise Science degree and become certified in the field of Strength and Conditioning. From there, I would go on to earn my Doctorate in Physical Therapy and sought out sports oriented clinical rotations to get fully immersed in the experience. I began the process of seeking Sports Residencies and becoming Board Certified as a Sports Clinical Specialist.  In my mind, I was ready to be the best PT who had ever graduated and was destined to change the field of sports rehabilitation.
I had it all right?!?!  Former athlete, check. Previously injured and can empathize with patients, check.  Didactic knowledge in both physical rehabilitation and human performance, check.  Experience and exposure to nationally recognized sports internships/clinical rotations, check.
Yet, somehow when I entered the working world, I still felt relatively lost in how to navigate the world of sports physical therapy.  How do you consistently and efficiently get ideal results while dealing with the logistical demands of your patient, setting or clinic? How do you professionally interact with all the other disciplines treating your patient, respecting scope of practice, but also acting autonomously as needed? How will I know if I am pushing them too much or being too easy on my patients? Every week brought a new question.
As the years have passed, I have become more competent as a clinician and more confident in my skills and role as a Sports Physical Therapist.  As a Clinical Instructor at Rehab 2 Perform™, and Program Director for the Rehab 2 Perform™ Sports Residency, I have had the pleasure of mentoring dozens of students and new grads, sharing my experiences and shortcomings over the years and passing them down to future generations of aspiring PTs to streamline their career path and fulfill their aspirations within the field.
I am more than excited to share with you what we have developed with R2P Academy to collaborate as sports medicine professionals and embark on this dynamic process together. What you will find is a collection of minds who have poured their hearts into creating a platform to share best practices in the world of sports rehab with respect to clinical decision making, effective interpersonal communication with both patients and professionals and establishing replicable practices to immediately implement to obtain desired results in the clinic.  We look forward to you embarking on this journey with us.
Sincerely,
Dr. Zachary Baker, PT, DPT, SCS
Join the conversation! Engage and discuss with Zach on Instagram HERE!
---
A Guide 2 ACL Rehab
Learn More AND earn .6 CEUs with Dr. Bakers ACL Accelerator Course. Understand how to optimize care and better organize your thoughts. Logically design an ACL rehab program throughout the continuum of a patients care.  Start Now!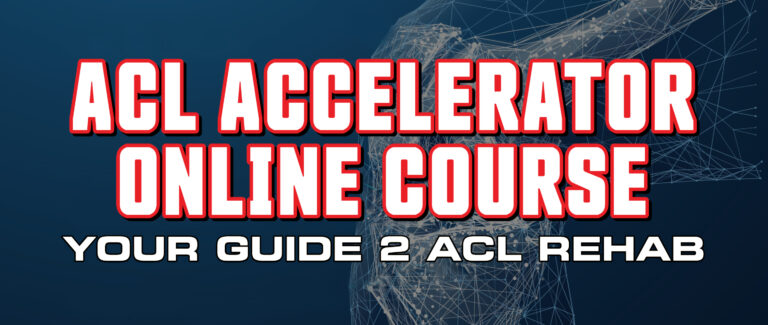 ---
The R2P Academy
Setting the New Standard in Performance Rehab for Professionals through Educational Seminars, Mentorship & Online Courses the R2P Academy has offerings from Student Physical Therapist and Strength & Conditioning Coaches to established Physical Therapists and Business Owners. Check out all of the offerings Here.